Sometimes the teeth aren't missing and there are no gaps, but the teeth are misshapen, crooked, too small or too large or otherwise provide a less than confident smile. In such cases we may recommend veneers. Veneers are thin shell – like coverings that are custom made from ceramic materials for concealing the surfaces of the teeth.
Although they are thin and delicate, ceramic veneers are durable and in most cases they will not need to be replaced for 4 to 10 years. If you are a good candidate, applying veneers is a 2-visit procedure. In the first visit, the teeth are prepared by removal of a very thin layer of enamel. A mold is made. At your next visit the veneers are seated and adjusted. There may be temporary sensitivity for a few days.
Caring for Crowns Bridges or Veneers
A crown, bridge or veneer is "finally" cemented onto the affected tooth after it's been prepared. Final fixation doesn't mean it cannot come off or be damaged. A metal crown or bridge may last many years, though it's not clear how durable ceramic crowns and bridges are. Fiber-reinforced bridges may break and require maintenance and will last as long as they are serviced periodically. You should brush as usual and your dentist will demonstrate a modified flossing technique. These instructions are VERY important to follow. It is essential you follow your recall appointments so that we may continue to monitor your restorations. Do not attempt to open bottles etc. with your restored teeth. In the future, if you are scheduled for any kind of surgery under general anesthetic, inform the anesthetist about your dental work to prevent damage.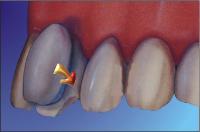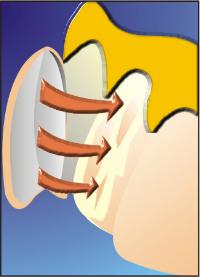 Here's a before and after of one of our happy patients – She had numerous areas of smooth surface decay (cavities). In the past she had tried getting rid of the deep stain with tooth whitening with no success. She had tried cosmetic bonding with less than acceptable results and also felt her teeth were too small with inadequate symmetry, form and shape. She had always wanted to have natural looking beautiful teeth.She loves her new veneers.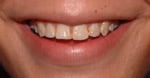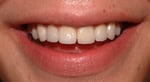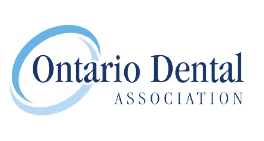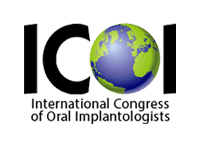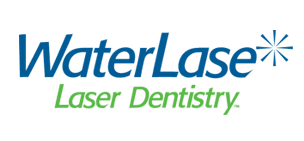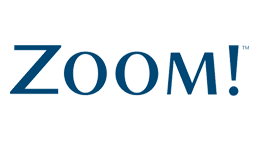 MAIN NAVIGATION
---
© 2009 Vaughan Smiles.