Removable Partial Dentures

Removable Partial Dentures That Are
Artfully and Skillfully Designed, Fitted and Placed.
Removable partial dentures are the traditional answer to missing teeth by using a removable device. Partial dentures have been around a long time but there have been many advances in materials and technology that have helped us make them comfortable.
1. Acrylic partials with stainless steel clasps: These are partial dentures in which the base is made of acrylic plastic material that is pink in colour – similar to the colour of your gums. We use white coloured plastic "teeth" that are made of very strong "cross linked" acrylic. The partial is held in place with little hooks or "clasps" made of hand-bent stainless steel wire.
2. Cast partials with Acrylic:These are partial dentures that are also made of acrylic plastic material. However, this kind of partial denture uses biocompatible Vitallium hooks or "clasps". Small grooves may be made on a few of the teeth so the denture can rest on the remaining teeth. They are only slightly more expensive, but are more comfortable to wear.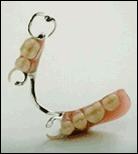 Wearing partial dentures can prevent drifting and over–erupted teeth, distribute bite forces evenly in your mouth and also greatly improve your bite and chewing ability to enjoy food and nutrition for a healthy strong bite and attractive smile.
How long do I have to wait for my new dentures?
Denture fabrication begins before teeth are extracted. Usually 3 appointments are needed before the denture is inserted.
The new denture is inserted immediately after the teeth are extracted (i.e. during the same appointment). Dr. Lehri will recommend antibiotics and medication for pain management. You will be able to smile with your new denture on the same day!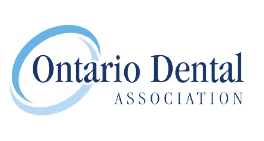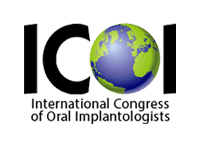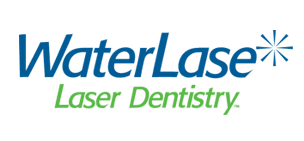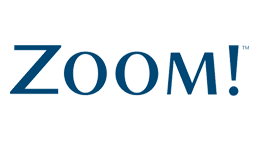 MAIN NAVIGATION
---
© 2009 Vaughan Smiles.